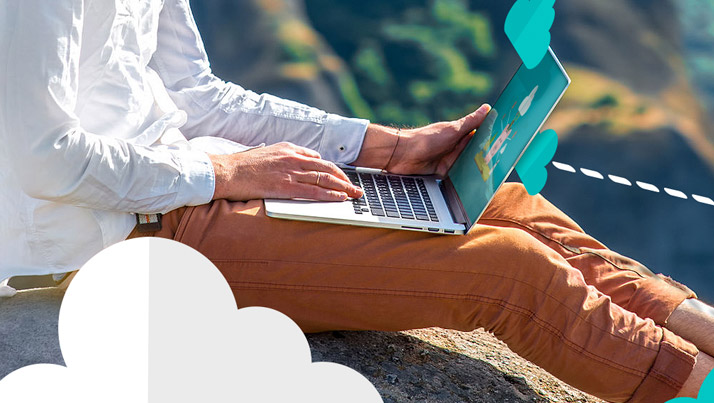 What are the benefits of a hosted desktop
There are many benefits to switching your workforce over to a hosted desktop solution from DOD.
Here are our top 8 reasons to move your desktop into the cloud with us, so have a read through and get in touch if you'd like to try a live demo!
FULL DESKTOP EXPERIENCE
Hosted virtual desktops are just like your normal office PC/Laptop. All of your data and applications are moved into the cloud (on hugely powerful UK servers) and you'll access these through the same desktop interface you are so use to.
FLEXIBLE WORKING
Your desktop is hosted and managed in the cloud, which allows you to access your desktop from anywhere, any time and on any device.
SECURITY
World-class UK data centres managed by an ISO27001 certified support team
REAL-TIME REPORTING
Real-time reporting will allow you to schedule reports on employee usage, downtime and monitor the performance of your team
BETTER CASH FLOW
Consolidate your IT costs by removing the need for expensive servers and existing costs associated with IT, such as: Hardware, Support, Anti-Virus, Back-ups, Licensing and Software Updates.
GREEN TECHNOLOGY
 Moving your business to a hosted desktop solution will reduce the need for servers and hardware.
ROCK SOLID RELIABILITY
Our multiple UK data centres operate a fail-safe backup system. So in the unlikely event of a data centre failure, you can be sure that your data is safeguarded and there is minimal interruption to your business.
SPACE SAVING
Hosted Desktop solutions will reduce the need for large on-site servers and other hardware, such as desktop PC's. Ultimately, this will free-up vital desk and floor space and minimise the need to find extra office space.
Switching is super-easy
Desktop on Demand has a dedicated switching team making it a smooth ride up in to the clouds for your business.
What next?
Let's talk and we'd be delighted to let you know of even more benefits a hosted desktop will bring to your business.
+44 (0)203 897 2012