How Cloud Technology can Freeze your Business Costs
Cloud computing is a growing market. 70% of organisations have at least one application in the cloud. Furthermore, 90% of firms either have apps or plan to run apps in the cloud in the next three years. With virtual desktops and cloud computing allowing you to access files and applications on any device, anywhere in the world, it is no surprise that more people and more organisations are focusing on how cloud technology can benefit them.
Cloud technology, such as Desktop On Demand, can deliver multiple advantages;
Saving onsite server space and the related requirements such as cooling fans and air-conditioning
Reducing your power consumption, cutting emissions and lowering your carbon footprint
Offering real-time reporting and analytics
Complying with strict security measures (Perfect for your GDPR needs)
Flexible working, freedom of movement and instant access wherever you are.
While there are many benefits to cloud computing, it is vital that businesses can see the return on investment when committing to a cloud service solution. Fortunately, there are many ways that cloud technology cannot only freeze your IT costs but reduce them too.
Three ways cloud computing can freeze your business costs
Using a cloud solution means that co-workers can access their desktop, applications and files wherever they are and on any device. This means that, for example, if there is an issue with their computer, they are still able to work on another machine.
As well as this, cloud computing can also help employee collaboration. The cloud makes it easy to share information, so workers do not have to wait during projects for an email attachment or contact information. It also allows easy instant message and web conferencing to increase productivity further.
Furthermore, if they are unable to make it to the office, cloud solutions mean they can work from home or elsewhere. Therefore, you do not lose a day of work and maximise productivity, thus saving money.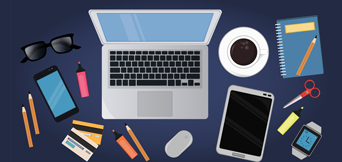 By switching to a fixed monthly solution, you save your business from expensive server issues, costly software purchases and other IT costs that can quickly mount up, especially if something goes wrong.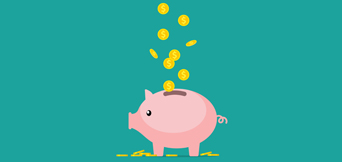 Servers can be an expensive asset to a business. What's more, they need a high level of maintenance to keep them functioning optimally. By switching to a cloud package, such as Desktop on Demand, you pay a simple fixed monthly cost and receive the hardware, software updates, licensing, anti-virus, support and backup as standard.
If your business expands, cloud technology is fully scalable meaning the resources are available as soon as you need them. You will only need to budget the fixed monthly package that you require, rather than investing in new servers and other IT resources.
3. Time = Money: Save both
If a server goes down or there is an issue with the office, it can cost the business revenue, customers and time. Cloud computing provides you with the backup you need. If there is an unexpected situation, then your business can be up and running again quickly reducing the eye-watering costs of downtime.
Cloud services are safe and secure. Furthermore, you do not have to suffer in the event of a hardware failure. Its flexible nature means that you can always have a solution ready in case of an unexpected emergency, disaster or IT failure.
As a result, you do not have to allow a budget for as much downtime or emergency IT costs. Instead, you can invest resources in other aspects of your business, with your server and related expenses taken care of.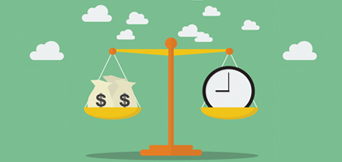 Freeze your business costs with Desktop On Demand
If you would like to find out more about freezing your business costs with a fixed monthly cloud technology solution, then speak to the team at Desktop On Demand. We can establish your business needs and find a bespoke solution that can help to reduce your server costs and make your IT costs much easier to budget.
Most importantly, we can show you the many benefits of cloud technology and how they can improve your business.
Drop us a line at [email protected] or request a free demo here.