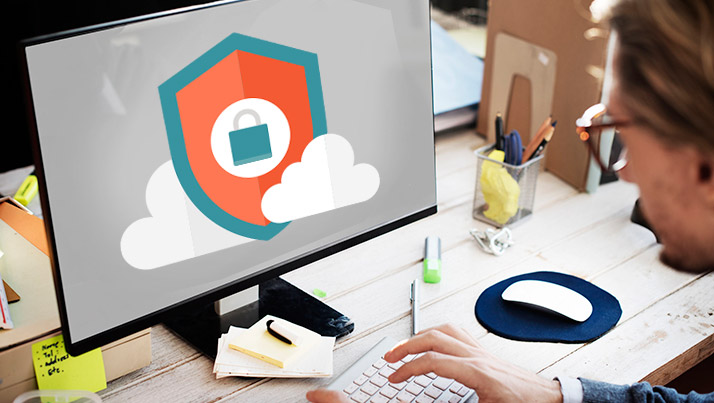 Is your hosted desktop environment insecure?
In internet terms, Cloud is all the rage.
The phrase cloud conjures white fluffy imagery, drifting majestically across the sky. The reality of the Internet cloud is a little bit different. In computing terms, the cloud is the term given to hosting your data and applications off-site, through a controlled environment data center.
This carries great benefits. Your company's workforce benefit from greater agility with staff able to work from multiple locations, collaborate on documents and have a more robust and stringent backup solution whilst saving on both the energy and space previously required when hosting inhouse systems.
There is a downside to this. Pushing your data into a cloud environment provides you little control on an asset, which is essential to your businesses day to day running. In an age when online security is of paramount importance, the security surrounding the cloud can be a large cause of concern.
You want to be certain that your data is safe when trusting a provider to virtualise your systems and run them through a cloud environment. Unfortunately, many hosted platform providers have weaknesses inherent in their platforms, which can allow data loss, cyber-attacks, easy infiltration of applications, databases, CRM and accounts information.
This is of great concern, not just in protecting your businesses interests and customer base but also in regard to GDPR, the new data protection legislation which can carry's large fines for data breaches.
When you hear the hype of Hosted Desktops, particularly with regard to security, take it in your stride. There is another side to the story with three very important players; the service provider, the Cybercriminal and the user.
Hosted provider and vendors developing the underlying technology have a lot at stake. If the system is non-efficient or cost effective, it will be a hard sell. If they do not appear secure, no one will buy them.
It's of vital importance that your company chooses correctly when evaluating the security of your hosted desktop environment. Understanding where your greatest risks lie is the best due diligence you can provide to your business. You should ask the questions below.
Who is the actual provider of the services (not the reseller)?
Does the service provider have the right level of credentials to provide these services?
Does the service provider utilise a dedicated secure platform or a multi-tenant shared platform?
Can they provide a topology of your systems and the infrastructure it sits on?
Do you have your own Active Directory Server (Very important!)
When was the last time they had an independent penetration test for both their internal and external systems?
These questions will allow you to evaluate your hosted desktop providers security when managing your systems and data. For more information, contact ilicomm on:
+44 (0)203 897 2012