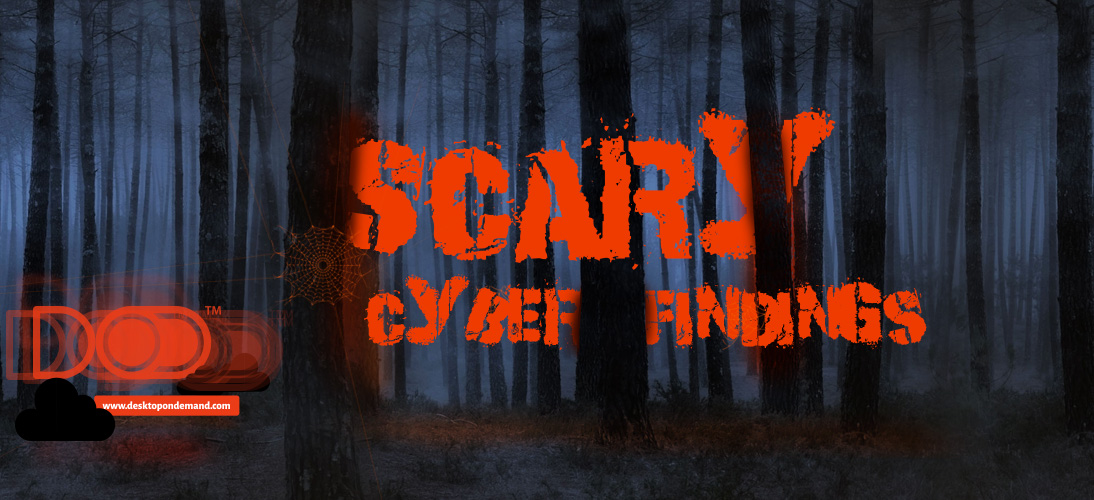 8 Terrifying Findings on Cyber Security Breaches – Mmmwoooaaa
8 terrifying findings taken from the Department for Digital, Culture, Media & Sport Cyber Security Breaches Survey 2018. Read on if you dare!
1. Cyber Security Breaches & Attacks
Over four in ten businesses (43%) and two in ten charities (19%) experienced a cyber security breach or attack in the last 12 months.
2. High Priority for Cyber Security
Three-quarters of businesses (74%) and over half of all charities (53%) say that cyber security is a high priority for their organisation's senior management.
3. Cyber Security Policy
Under three in ten businesses (27%, versus 33% in the previous 2017 survey), and two in ten charities (21%) have a formal cyber security policy or policies.
4. Personal Data
Storing of personal data is widespread. Irrespective of size, a majority of businesses hold personal data (55% of micro or small businesses, through to 78% of large businesses). This is most likely to be found in:
•  finance or insurance (80%)
•  health, social care or social work (78%)
•  education (77%)
•  administration or real estate (72%)
•  professional, scientific or technical sectors (67%)
5. The reliance on digital communication
Virtually all UK businesses (98%) and charities (93%) represented in the survey rely on some form of digital communication or services, such as staff email addresses, websites, online banking and the ability for customers to shop online. The reliance of this exposes them to cyber security risks.
6. Bring Your Own Device (BYOD)
Personal-owned devices (Laptops, Smartphones, Tablets)
Just under half (45%) of businesses and two-thirds (65%) of charities have BYOD. The businesses where this occurs are more likely to have had breaches or attacks (49%).
7. Staff Cyber Awareness and Security Training
A fifth of businesses (20%) and a lower proportion of charities (15%) have had any staff attend internal or external cyber security training in the last 12 months.
8. Cyber Insurance
A small minority of businesses and charities say they have a specific cyber security insurance policy (9% and 4% respectively). The most common reason given for not taking it up is that they do not consider themselves at enough of a risk to warrant it.
Source: Cyber Security Breaches Survey 2018 by the Department for Digital, Culture Media & Sport.