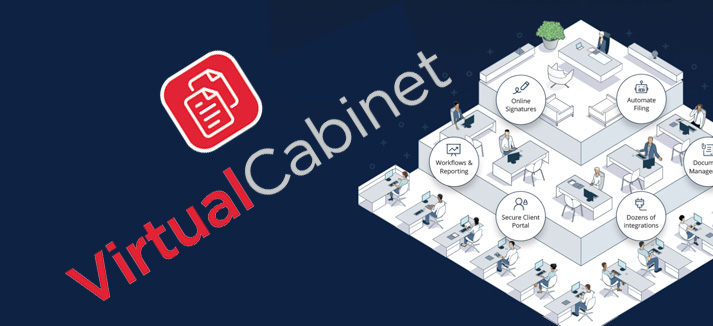 DOD introduces Virtual Cabinet
Utilise Virtual Cabinet, a popular document management system on your hosted desktop with Desktop on Demand
Virtual Cabinet is a popular document management system used by thousands of companies thanks to its
Secure archiving and document control functions
Easy ability to share information
Workflows and reporting
Secure client portal
Integration with Microsoft Office
Data protection regulation compliance.
At Desktop on Demand, we can ensure businesses enjoy more benefits from Virtual Cabinet, with a cloud-based version available for hosted desktops. With a hosted desktop from Desktop on Demand offering Virtual Cabinet, you can now enjoy document management, sharing and control on any device at any location.
With Desktop on Demand you can run the Virtual Cabinet in the cloud meaning you can access its benefits anywhere there is an internetconnection and on any device from Android tabletsand phones to iPhones, Macs and PCs.
Three Benefits of Virtual Cabinet with Desktop on Demand
1. Save on local infrastructure
Your hosted desktop includes backup, security, and antivirus as well as ensuring everything is up to date. Adding Virtual Cabinet brings your team more opportunities and abilities when working remotely, without additional local infrastructure costs.
2. Client interaction
Virtual Cabinet allows for secure signatures which is ideal for business representatives when they are with clients. Instead of back and forth issues, your representative can sit with the client to answer any questions there and then, improving customer service and making your clients more inclined to sign.
3. Same working environment
With Virtual Cabinet, your team can enjoy the same business applications such as Microsoft Office and Outlook on any device they use when working remotely. This means everyone has exactly the same tools whether your team areworking in the office, at home or remotely to maximise productivity and accessibility.