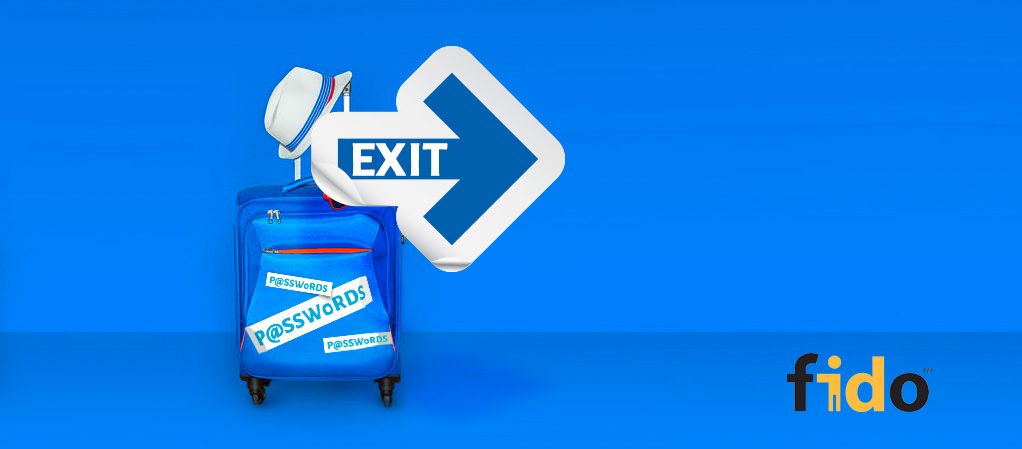 Are we finally saying goodbye to passwords?
In last weeks 'Home Working Security Tips | Have your credentials been hacked?', we discussed the importance of changing and not sharing passwords to help prevent credential stuffing.
What better way to help with keeping your credentials safe than to remove the source entirely; the need for passwords. Yes, that's right…FIDO could see off passwords. A security technology called Fast IDentity Online (FIDO) is being developed by leading vendors including Microsoft and Google. FIDO protocols are designed from the ground up to protect user privacy. The protocols do not provide information that can be used by different online services to collaborate and track a user across the services. Biometric information, if used, never leaves the user's device. Combining the individuals' physical device(s), with biometrics (face/fingerprint recognition) to create hardware security keys that eliminate the need for passwords or two-factor authentication.
The FIDO Alliance Board of Directors is an all-star line-up of global technology leaders, service providers, and solution vendors.



2-minute video on FIDO authentication – take a look.
How FIDO works
The FIDO protocols use standard public key cryptography techniques to provide stronger authentication. During registration with an online service, the user's client device creates a new key pair. It retains the private key and registers the public key with the online service. Authentication is done by the client device proving possession of the private key to the service by signing a challenge. The client's private keys can be used only after they are unlocked locally on the device by the user. The local unlock is accomplished by a user–friendly and secure action such as swiping a finger, entering a PIN, speaking into a microphone, inserting a second–factor device or pressing a button.

More information on FIDO Alliance can be found here.
FIDO® is a trademark (registered in numerous countries) of FIDO Alliance, Inc.