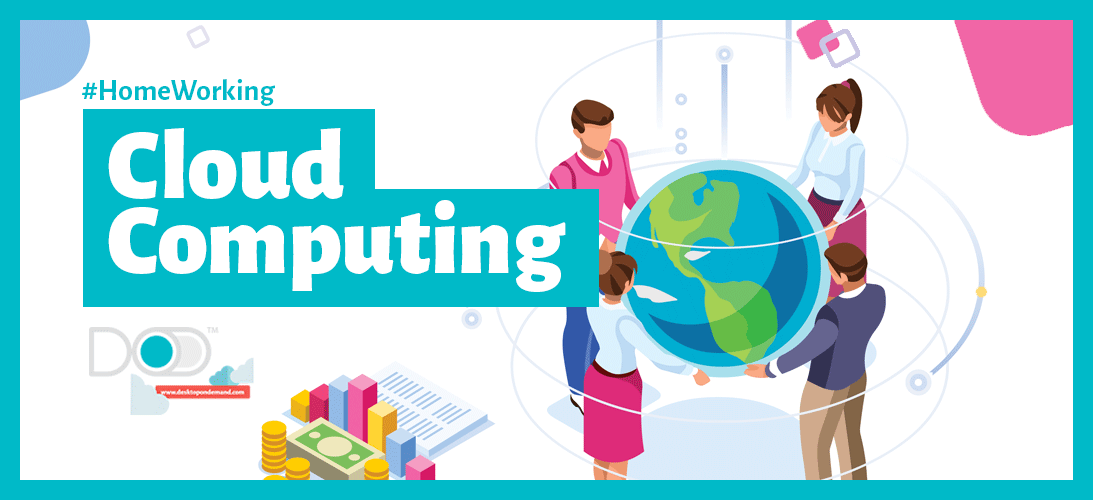 Is Cloud Computing driving a new world of remote workers?
Necessity rather than strategic, businesses have been driven out of the traditional office environment to a new world of remote working. Cloud computing empowers businesses to create an efficient work environment, even outside of the office; businesses are venturing into the endless advantages that cloud computing brings to the table.
Before COVID-19 shifted mindsets and the adoption in remote working, many organisations were already taking a cloud-first approach. The Cloud Industry Forum (CIF) revealed that the overall adoption rate in the UK now stands at 88%, with 67% of users expecting to increase their adoption of cloud services.
The increase in home working has raised some concerns as to whether cloud computing can support the surge in demand. Turn-key cloud solutions like Desktop On Demand with three data centres across the UK underpinned but a security-first approach and backed up by stringent continuity plans and reliability of near 99.9%* – successfully switching many businesses to the cloud during the surge in remote working.
OK, let's be clear – there aren't any clouds*. Let us explain.
In the simplest terms, cloud computing means storing and accessing company data and apps over the Internet, instead of locally, on your computer's hard drive. Along with cost savings and enhanced security and data backups, this ultimately means that your business data and apps can be accessed….well, from anywhere, and on most devices. A perfect solution for unchaining employees from the office and allowing them to work efficiently, regardless of location.
*  The cloud is just a metaphor for the Internet.
How does cloud-computing help remote workers?
Flexibility
One of the major advantages of cloud computing, whether you are an SME or Enterprise, is the ability for employees to work anywhere without the consequences of losing team collaboration and productivity. 
Read the ilicomm blog article: Is your business ready for the new era of Flexible Working
Scalability
The cloud can actually save your business money in the long run. Not having to support or upgrade traditional on-site servers is already cash in your pocket and a lot less hassle! If your business isn't expanding as much as you hoped, this is money wasted on costly infrastructure. Cloud computing, such as Desktop On Demand can seamlessly scale up and down so your business is only paying for what it needs.
Easy Access
Accessibility is one of the key benefits of cloud computing. Employees can access company files on a shared drive, or you can restrict folder permissions. Gain access using laptops, desktops or tablets or mobile phones – it's that easy.
Enhances collaboration
A misconception of cloud computing is that it can devalue the collaborative experience when working away from the office. In fact, it can help and facilitate collaboration even further. 
The cloud is accessed over the internet, which allows employees to virtually stay connected – sharing ideas, presentations, documents, apps, and video conferencing to enhance the collaboration experience.