Easy security guides to enhance your IT home security
The bad guys know we have changed our working practices, and have changed theirs too!
Series of easy home security guides
Now a lot of us are working from home, ilicomm will be publishing a series of pragmatic easy security guides that can help enhance your security at home.
The first of these is to do with DNS and a free service called "Quad9"
What is DNS?
The Domain Name System (DNS) is the Internet's equivalent of a phone book. It maintains a directory of domain names and translates them to Internet Protocol (IP) addresses. Even though domain names are more comfortable for people to remember, computers and other devices access websites based on IP addresses.
Does my computer use DNS?
In order to access websites on the Internet, your computer must leverage a DNS service, and it is usually configured by your ISP or your network administrator.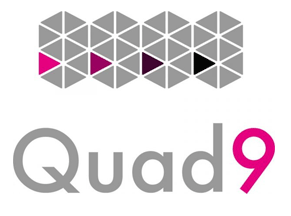 What is QUAD9 ?
Quad9 blocks against known malicious domains – whenever a Quad9 user clicks on a website link or types in an address into a web browser, Quad9 checks the site against a list of domains combined from 19 different threat intelligence partners. Each threat intelligence partner supplies a list of malicious domains – based on the results, Quad9 resolves or denies the lookup attempt, preventing connections to malicious sites when there is a match.
How does Quad9 protect me from malicious domains?
Quad9 brings together cyber threat intelligence about malicious domains from a variety of public and private sources and blocks access to those malicious domains when your system attempts to contact them.
How will Quad9 protect my data?
When you use Quad9, attackers and malware cannot leverage the known malicious domains to control your systems, and their ability to steal your data or cause harm will be hindered. Quad9 is an effective and easy way to add an additional layer of security to your computers for free.
How do I setup/use Quad9?
Your systems are already using a DNS service either through your ISP or some other third-party provider. Switching to Quad9 takes only a few minutes and is a very straightforward process.