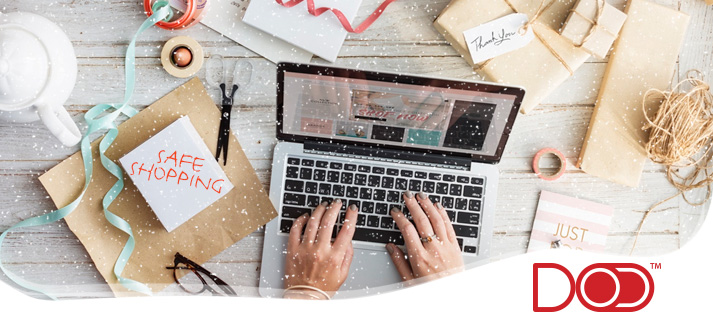 Tips to Stay Cyber-Safe this Christmas
Whether you're buying the last few presents or the next 2 weeks are set for an online spending spree. Here are some top tips to stay cyber safe this Christmas.
Shop, shop, shop
If something seems too much of a bargain, it's probably poor quality or doesn't even exist. Always check payment pages are secure and log out when you've finished shopping online.
Pay by Credit Card
Credit cards provide protection if things go wrong with a purchase. If the goods don't show up or are faulty, and cost more than £100, Section 75 of the Consumer Rights Act means you can claim the money back.
Using public Wi-Fi – no!
Out and about, never use free Wi-Fi hotspots when what you're doing is private. They are extremely vulnerable.
Social Media Offers
WhatsApp links to amazing discounts or offers are often too good to be true. Free iPad or flight on Facebook? Really! Don't click on these links – ignore or delete.
Just the Ticket
Buying gig or event tickets as a gift, or for yourself? To avoid fraud, buy only from official sources, and never pay by direct transfer.
Fake Customer Reviews
Amazon, eBay, and Trip Advisor reviews are a go-to for many of us. Among the genuine reviews, there are millions of fakes. Be suspicious of similar worded reviews or if they are all new.